The YOGIST Chatbot
everyday, take a YOGIST break in the workplace with your personal bodyguard.
Test it for free
5 free exercices. Premium Version : 5€/month
More than 100 guided and subtitled exercices in video

The right practice for those who work sitting, standing, driving…

In 2 minutes, anytime, anywhere

A chatbot that selects the best exercises for you

An algorithm that knows you better and better after each session

To focus, relax or release a tension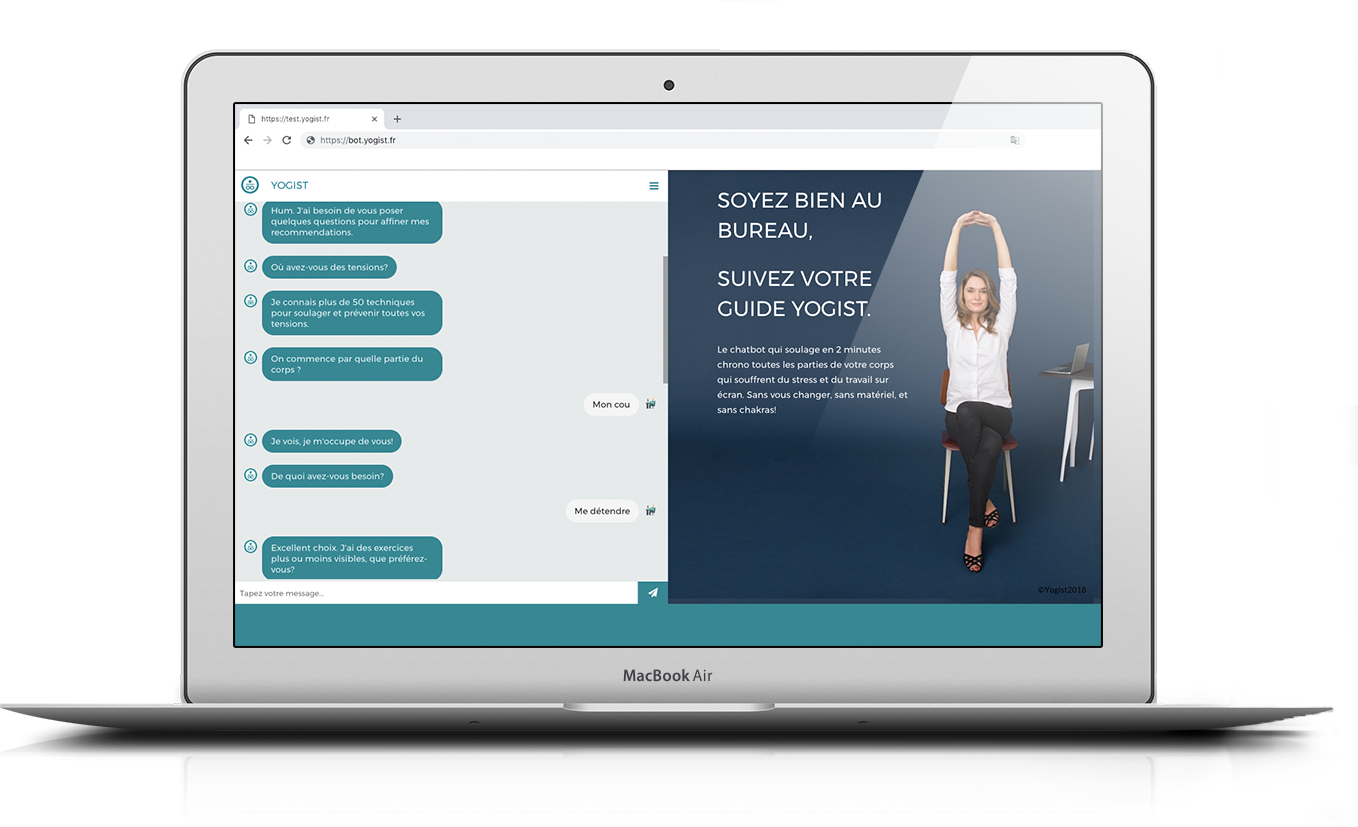 Subscription for individuals:
From 5€ / month or 49€ / year
Enterprise subscription:
Our pricing is packaged per number of users.
Join the community of 50'000 corporate Yogists !
Test the chatbot
YOGIST has worked with 200+ companies. Some of our clients :










Are you a company ? Contact us
Do you want to protect the health of your employees ?


Let's discuss