WITH YOUR DIGITAL BODYGUARD
EVERYDAY, TAKE A YOGIST BREAK IN THE WORKPLACE OR IN YOUR HOME OFFICE
Test it for free
5 free exercices. Premium Version : 5€/month
IDEAL FOR HOME OFFICE OR AT WORKPLACE:
More than 100 guided and subtitled exercises in video
The right practice for those who work sitting, standing, driving… In 2 minutes, anytime, anywhere
A chatbot that selects the best exercises for you
An algorithm that knows you better and better after each session
To focus, relax or release a tension
In French or in English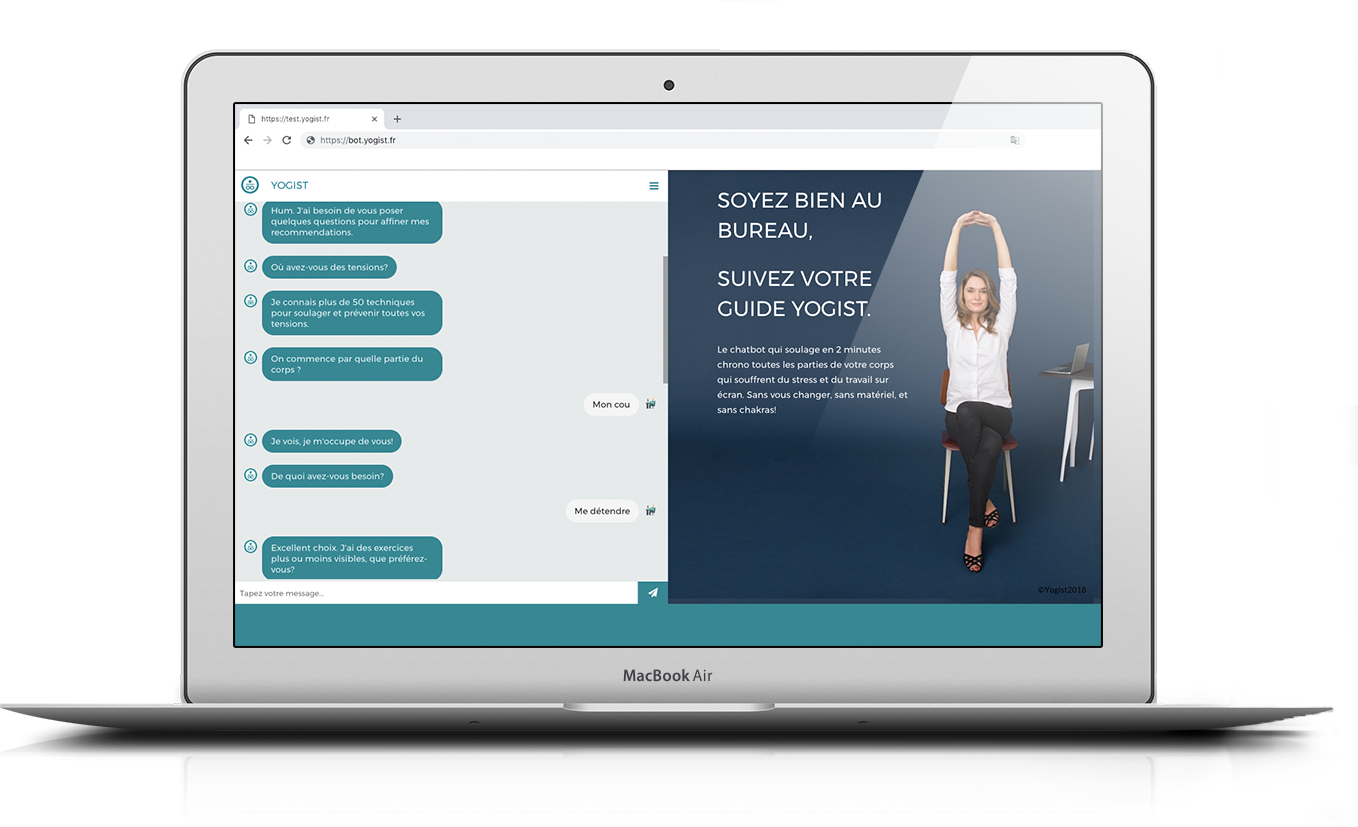 Where does it hurt?
Eyes, neck, back, everywhere?
Do you need to relax or to get an energy boost?
Are you working from home or in an open space and do you need to be discrete?
Answer the chatbot questions then let yourself be guided! 
The first 5 Yogist digital bodyguard exercises are free.
Subscription for individuals:
License according to your workforce,
for 1 month, 6 months, one year…
Join the WELL AT WORK community!
Test the YOGIST digital bodyguard
YOGIST has worked with 200+ companies. Some of our clients:





















Are you a company? Contact us
Do you want to protect the health of your employees? Let's discuss