Yogist keeps your teams healthy and efficient


in the digital age !
New technologies and new communication modes are deeply transforming our way of working and framing the future of work.
80% OF THE POPULATION is already or will have a sitting job. Impacts of sitting in front of a screen for long periods are already well documented.
Back pains cost 1 BILLION EUROS and sick leaves because of work conditions represent a total loss of 108 BILLION EUROS per year for companies !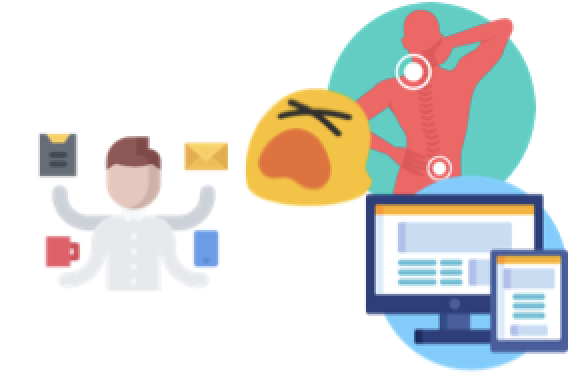 Investing on HUMAN CAPITAL in companies is THE new MODEL.
We are convinced that working without pain is not a question of comfort or a nice-to-have, it is at the basis of the needs pyramid, and a WIN-WIN for employees and employers.
THE YOGIST METHOD FOR THE WORKPLACE : 
Yogist has developed the first CORPORATE YOGA METHOD, with the help of osteopaths and psycho-ergonomists from occupational medicine.
This method can be applied with NO CONSTRAINTS and is adapted to all work environments: with no specific clothes, at the work station, in 2 minutes.
OUR MISSION : 
RELIEVE & PREVENT stress and Musculoskeletal Disorders

RAISE AWARENESS

 about sitting and screen dangers on the body and the mind
TEACH the right gestures to improve the life hygiene at work over the long-run


THE BODY
Prevent trouble coming from long sitting :
Musculoskeletal Disorders,
stress, bad posture at work…
SLEEP
Know the techniques allowing you to release tensions and help a restful sleep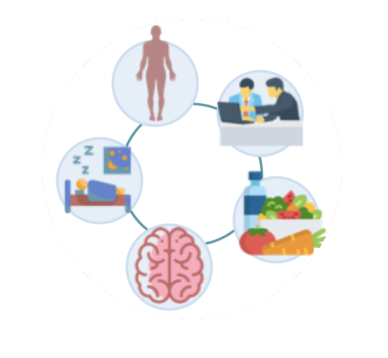 MANAGEMENT

Setup non-violent communication methods to handle conflicts and priorities. A better team management.
FOOD
Know your individual needs, distinguish tiring food from energizing food.
THE MIND
Learn how to focus, handle stress and permanent noise, as well as multitasking.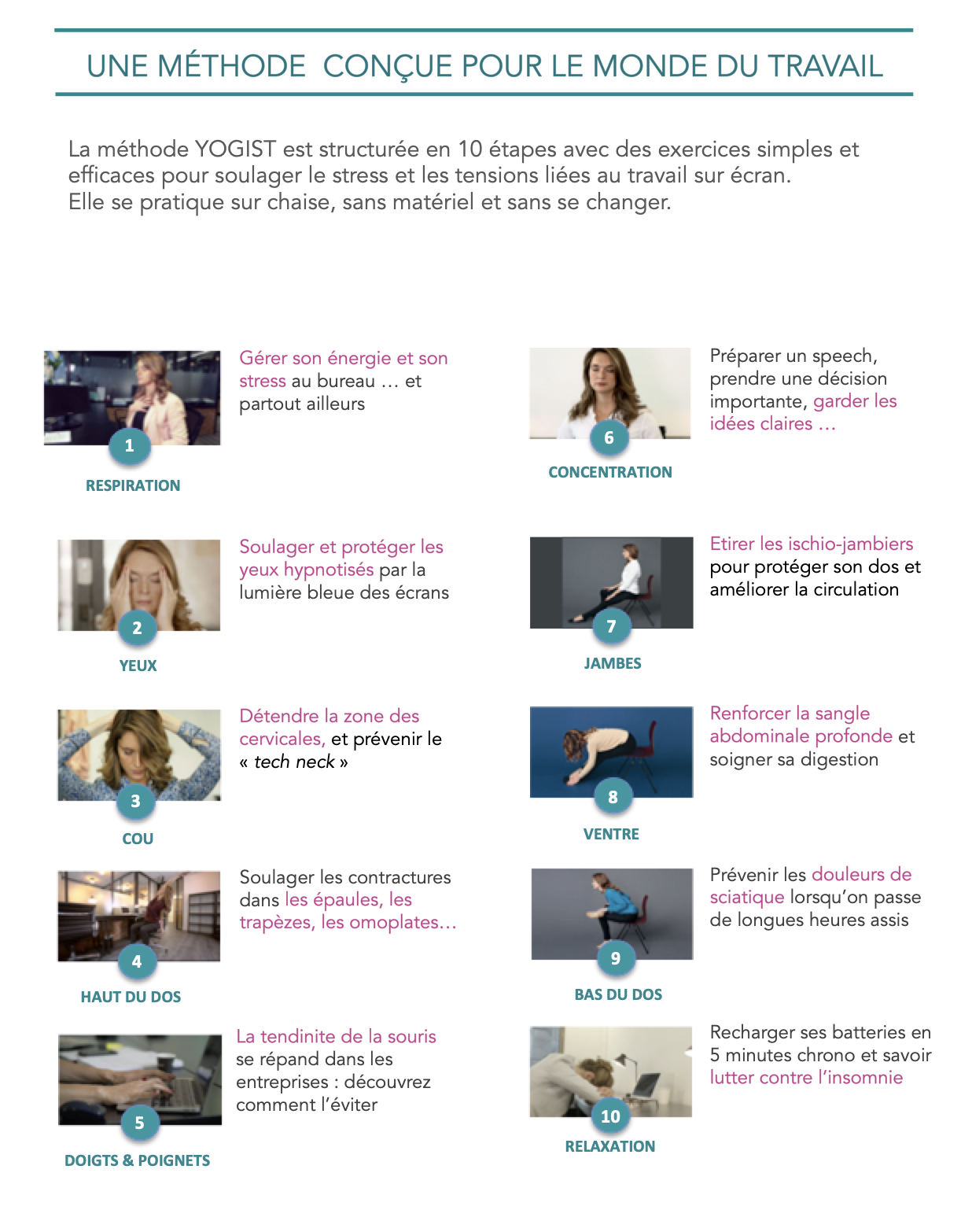 The concept and the story of YOGIST Founder explained during a TEDx conference