YOGIST'S MISSION:
WELL AT WORK
Preventing the harmful effects of stress, sedentary lifestyle, screen work or repetitive movements to help your teams stay healthy and efficient: this is our mission and the new priority for companies.
Ophthalmic fatigue, sciatica pain, lower back pain, hand tendinitis, stress, fatigue or insomnia…: YOGIST mental and physical breaks target the ills of modern work.
The YOGIST method can be tailored to all workplaces and all professions to keep employees healthy in both body and mind. Created with psycho-ergonomists and osteopaths, without equipment, without sport clothes… and without chakras!
A 4-STEP PROCESS TO IMPROVE QUALITY OF LIFE AT WORK
Entrust your mental and physical health at work to the YOGIST Chatbot.
It reminds you to take a break for the body or for the mind during your day, with tailored 2-minutes exercises to move and breath, according to your needs and your workplace.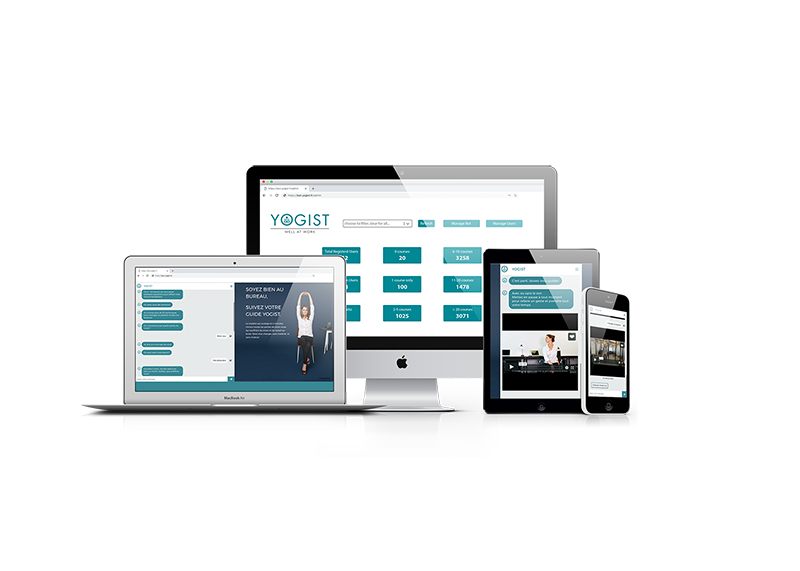 BECOME A HEALTH AND WELLNESS REFERENCE AT WORK
Train yourself to deliver stress and tension prevention exercises in the workplace for your teams or clients.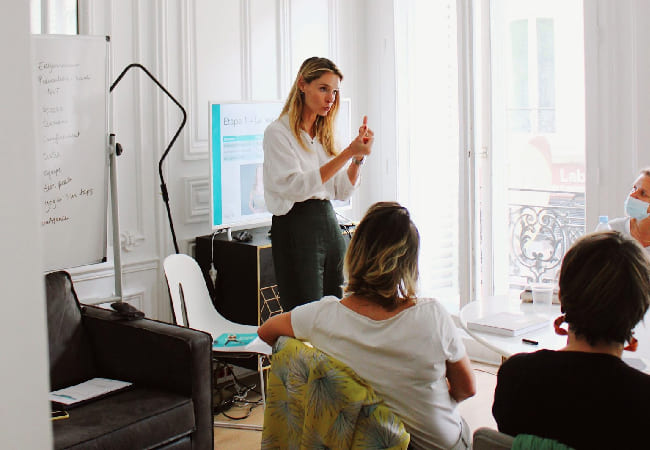 THE YOGIST METHOD HAS BEEN PUBLISHED IN 2 BOOKS
Since 2015, more than 250 companies, large accounts or SMEs, have selected the YOGIST method for their employees.





















companies clients since 2015
employees made aware of good practices at work without damaging themselves
Trained Quality of Life at Work Representatives
Invite YOGIST at my company
Need to convince your boss / your HR / your manager?
Show him this video of the 2000 Medef executives who discovered YOGIST by surprise.
Follow all our news on the social networks