Our
concept
Yogist mission: change your life hygiene at work to prevent the effects of stress, sitting and screen time. The new priority for businesses!
Developed with psycho-ergonomists and osteopaths, with no need for devices or specific clothes and no chakras! The Yogist method is adapted for all, whatever your work station or job.
Diet, sleep, concentration, postures at work: adopt the right habits that will keep you healthy and performing, even at the office !
YOGIST DIGITAL BODYGUARD:
OUR CHATBOT 
The Yogist Chtbot is the bodyguard for all employees working in front of a screen.
On your mobile phone or your computer, it makes you move and breathe on a daily basis, anywhere.
Test the Yogist Chatbot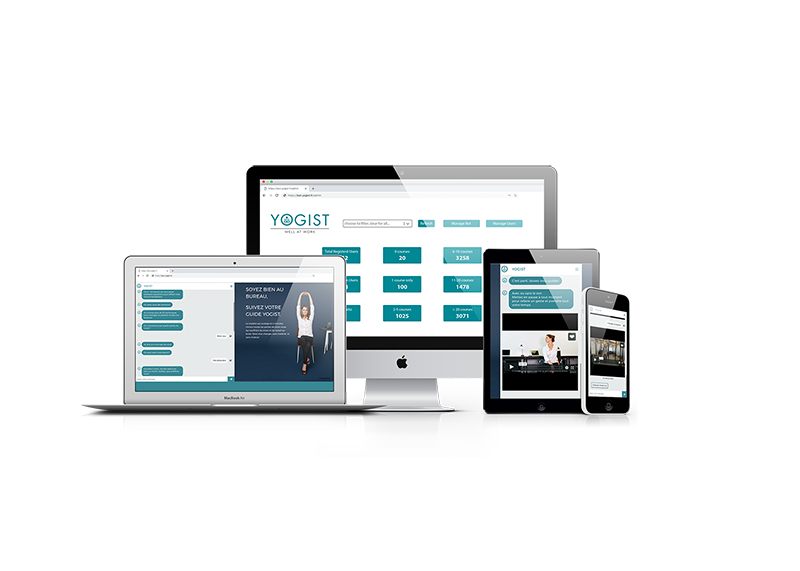 YOGIST has worked with 200+ companies, here are some of our clients :










You are a company ? Contact us